Descripción
LIPTODRY PLUS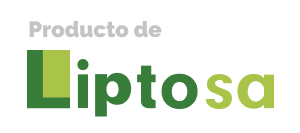 Litter dryer. Environmental improver
Composition: clays, plant extracts and minerals.
Indications: newborn dryer to improve body temperature and umbilical cord cicatrisation. Drying of floors and beddings. Reduction of insects and ammonia emissions.
Way of use: spread evenly 50-150 g/m2 on the floors and bedding. Repeat every 3-5 days, use an extra dose in areas of high humidity as drinkers and slurry downspouts.
Species: all.
Form: powder.