Description
Fintox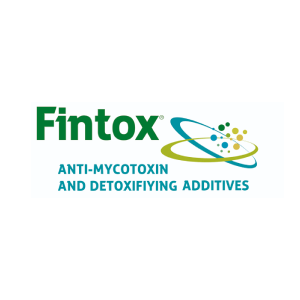 The presence of mycotoxins in feedstuffs constitutes an important loss of its nutritional value, as well as a sanitary risk for the animals fed with them. The Fintox range of products offers an integral approach to mycotoxicosis related problems. By combining different modes of action, such as adsorption, biotransformation, detoxification or bio protection, Fintox products ensure an effective protection in the control of a wide range of mycotoxins in all animal species.
Fintox Maxi
Adsorbing effect combined with botanical compounds with hepatoprotective function.
Fintox Mold
Combining adsorbing effect with the activity of organic acids.
Fintox Mold Plus
synergetic blend of clays and organic acids with other compounds that support mycotoxin biotransformation.
Fintox Pro Advance
wide spectrum activity, with function over different target organs.
Fintox Pro Nature
a complete and complex mineral-free solution.